Community Planning: Case studies: 010
Bristol reinvigorate pilot
intro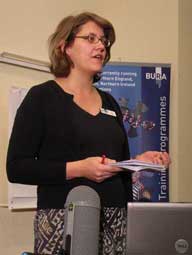 Theme
Urban Regeneration
Location
Filwood and St Paul's, Bristol, UK
Project leader:
British Urban Regeneration Association (BURA)
One of several pilots of the Reinvigorate method of bringing 'outsiders' and 'insiders' together for a day to generate ideas and momentum. The problems and opportunities of two neighbourhoods in the city were mapped out and broad consensus reached on a number of initiatives needed. Mostly these reinforced the approach already being adopted by local stakeholders. All parties found the event a useful and stimulating experience
intro
The Process
key to colour coding
Intense community planning activity
Events, workshops, meetings, open house events, exhibitions.
Moderate community planning activity
Surveys, consultation periods.

Low level community planning activity
Preparation, revising documents, survey analysis, design work
Key points in community planning process
Formation of organizations or partnerships, launch of initiatives, project completion.
Other relevant events and activities
Local election, local plan adoption, tendering.
Nothing much happening
Waiting, breathing spaces
2006
Apr
Planning session
BURA meets with stakeholders in Bristol to explore the project. Selection of Filwood and St Paul's neighbourhoods.
2006/
2007
May/
Feb

Planning and preparation
Collation of background information, logistics, invitations, promotion, other pilot event (Belfast June 06)
2007
Mar
Reinvigorate event
1-day, mid week, over 100 participants
Registration at central city venue
Inspirational presentation (by architect and developer George Ferguson)
Participants divide into two groups. Separate tours of Filwood and St Pauls by coach and on foot, with commentary by locals, ending at workshop venues.
Facilitated workshops with working lunch to identify the challenges, assets and potential of each area.

First impressions - from the outsiders
Reality check - using local knowledge
Identify and agree key challenges and opportunities
Reconvene at central venue. Feedback presentations by each group to a panel of local decision-makers and regeneration practitioners
Panel response and discussion
Debate on how to create balanced and sustainable communities
Reflections on the day, reception and networking
Apr
Follow up
Event notes, event report.
context
Context
Reinvigorate concept devised by BURA. The idea was to bring together representatives of 'local' and 'outside' expertise who would not normally meet to explore and work collaboratively on the physical, social and economic challenges facing real places.
A one day themed event was envisaged with scene-setting presentations, structured study tours, facilitated workshops, panel feedback, and a final debate.
A shortlist of possible locations and themes was drawn up to pilot the approach and two neighbourhoods in Bristol – Filwood and St Paul's – were selected with a focus on creating successful, mixed income urban communities; a theme of national current interest.
The Bristol Reinvigorate pilot event took place on 20 March 2007. A reconnaissance to plan the event took place almost one year earlier (3 April 2006).
Other pilot events were organised by BURA in Belfast (26 June 2006) and Tottenham, London (30 April 2007).
Filwood neighbourhood:
1920s residential 'cottage' estates with high levels of social deprivation.
New business and leisure parks recently constructed nearby serving the wider city.
Potential for increase of housing density identified within Regional Sustainable Communities Plan.
St Paul's neighbourhood:
Inner city neighbourhood with longstanding ethnic mix, facing a range of challenges including drugs and crime, loss of employment land, lack of family housing and some key problem sites.
Mainly Georgian terrace housing with a 1960s housing estate and pockets of commercial property.
Strong community spirit channelled through St Paul's Unlimited
Commitment from Knightstone Housing Association (KHA) to improve mix of tenure (introducing the first shared ownership units) and size (restoring subdivided houses to family accommodation).
Much previous consultation on a Neighbourhood Plan but still some outstanding issues including implementation.
The Bristol Reinvigorate pilot event took place on 20 March 2007.
outcomes
Outcomes
-
Compilation of comprehensive listing of challenges and opportunities of each neighbourhood as perceived by insiders and outsiders.


Useful insights on future direction in both neighbourhoods provided by participants and panellists.


Stimulating and educational day for all participants.


Lessons learnt on the Reinvigorate process.
Outcomes
- Shortcomings
Process not documented adequately or fast enough.
Range of discussions and problems tackled possibly too broad.
Lack of mechanisms for following up on outcomes, either locally or nationally.
Tab
Funding and resources
Event sponsored by:
Bristol City Council
Urban Splash
Knightstone HA
Costs limited to organisation of the one-day event: venue hire, transport, printing, facilitation, refreshments. Similar to costs for a conference but no income from participants who attended free.
Tab
Documents available.
Please click on the image or information below it to download and display pdfs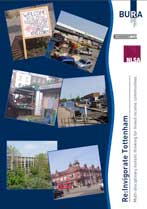 download pdf -
4 pages A4 1.5 MB
Reinvogorate Tottenham
Brochure produced at a similar pilot event
Tab
Quotes
"It was great to work with a multi-disciplinary team on a real issue"
Participant at Tottenham Reinvigorate event
"An interesting opportunity for peer group discussion"
Participant at Tottenham Reinvigorate event
"The day was a complete success and has done 'what it said on the tin'; reinvigorated"
Participant at Belfast Reinvigorate event
Tab

Reviews

none provided



Tab
Contacts
British Urban Regeneration Association (BURA)
63-66 Hatton Garden
London
EC1N 8LE
www.bura.org.uk
Bristol contact
(to come)